2021 Annual Report

A new normal
"Despite the critical role that rural communities play in global food production, more than 80 percent of the world's extreme poverty remains concentrated in these areas. Hunger is increasing and we urgently need systemic changes at the scale of the challenges we face. EARTH is committed to food security, nature-positive agricultural practices, and new opportunities that increase prosperity around the world."


Arturo Condo
President, EARTH University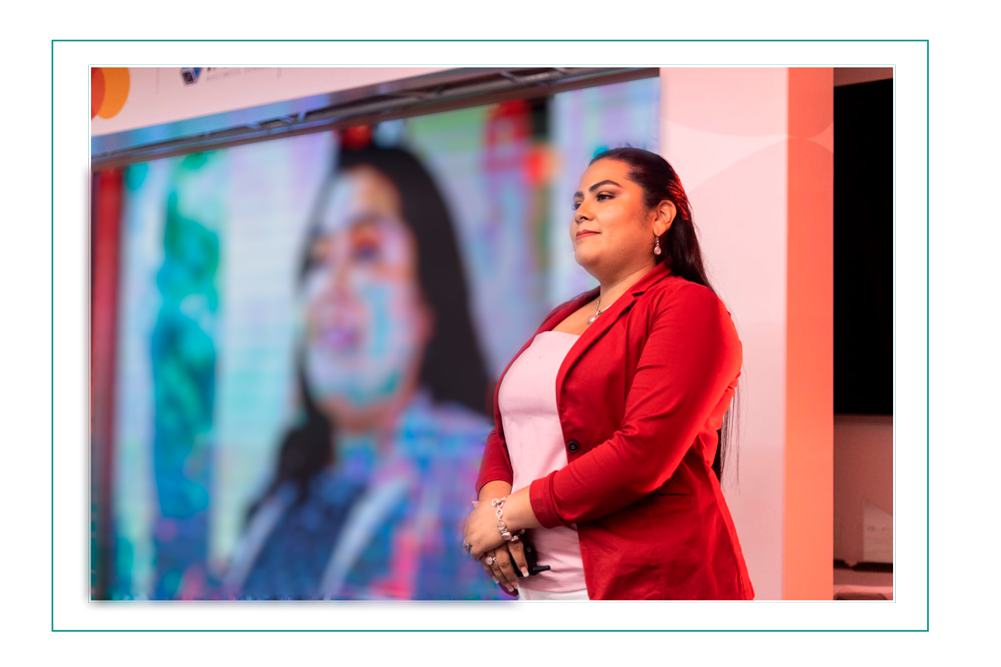 Valodia Flores:

the Face of Collective Success

In 2021, Valodia Flores ('09, Nicaragua) was named by Forbes Magazine as one of the 100 most influential women in Central America. She won first place in LEADS Mujer, a business support program for Central American women entrepreneurs, promoted by INCAE Business School, for which more than 1,700 women applied. In addition, she and her family have significantly grown Codornic, a company dedicated to the production and sale of quail eggs, creating jobs for 16 families. Valodia also currently serves as Agricultural Manager in a company dedicated to the cultivation of cassava in her country.
"In 2018, the unemployment rate in my country rose to 7%. We saw a number of people with no jobs, no opportunities, and no options. We decided to employ 2 quail farmers and then increased to 8, until we had the support from the 16 we work with today. This is an opportunity for their families because it is a project that allows them to have a fixed income even if they are producing in an extremely small area."
"Support Someone like You"


2021 Alumni Campaign

Once again, the EARTH University alumni community joined forces to provide scholarships for new generations of change agents to be able to study at EARTH. Their solidarity, which also included gifts from their families, friends and organizations, helped raise US$230,055 in 2021, which included a generous match from an anonymous donor.

Gifts were received from: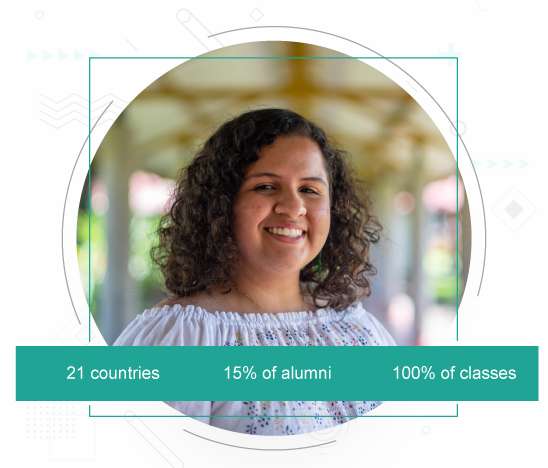 "EARTH's alumni impacted not only my life, but my family's, too. I hope to also impact the next generation, with whom I can share my knowledge. Not everyone has this opportunity, so I hope that I too can help open doors for others. I want to be a change agent."



Jimena López ('24, Guatemala)
Scholarship recipient
Through EARTH Futures, we seek to grow the University's contribution towards building more sustainable communities and food systems in rural areas around the world.

One of our flagship programs is the Mastercard Foundation–EARTH Fellowship Program launched in 2021. The program's primary objective is to facilitate effective transitions and help accelerate the impact of recent graduates through one-year employment and entrepreneurship opportunities in the agriculture and rural development sector in Africa. In 2021, our first cohort of 16 Fellows participated in the Fellowship Program, hosted by a variety of private company, NGO and business incubator partners in 8 countries across the African continent.
"Growing professionally means gaining more experience and it's exactly what the Fellowship Program has done for me. It has given me an opportunity and a platform where i am able to accomplish this."


Precious Akampurira ('19, Uganda)
MCF-EARTH Fellow with her start-up, Vascape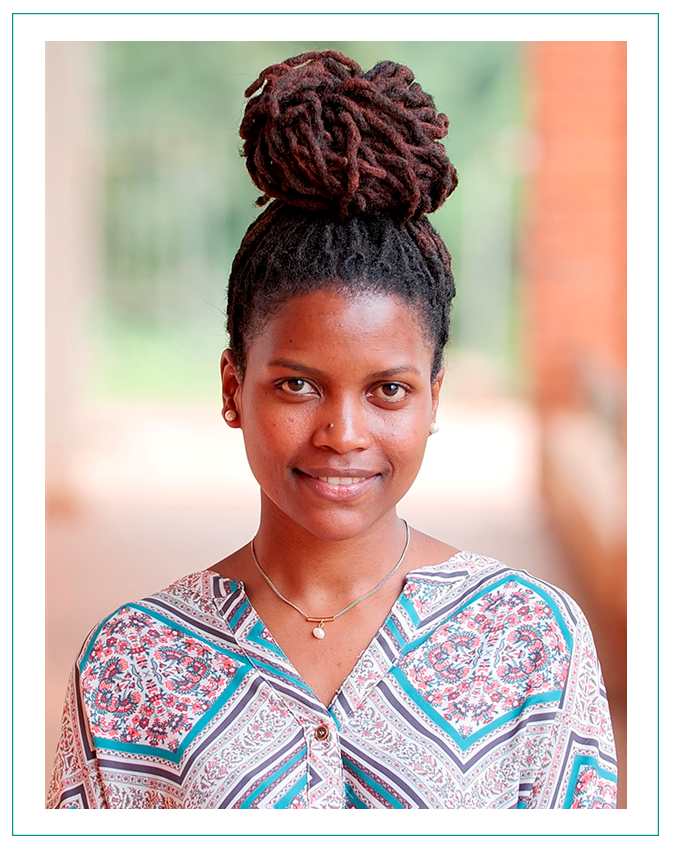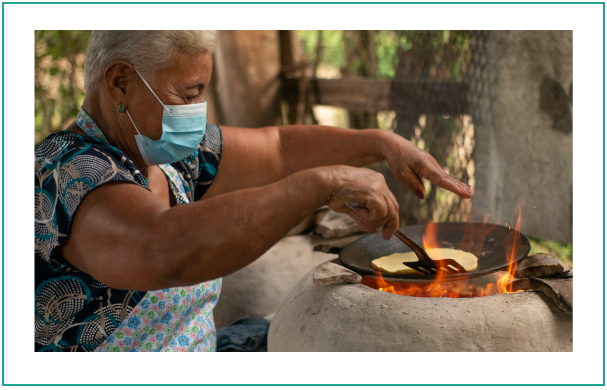 Since its creation in 2018, EARTH Futures has developed and implemented more than a dozen models aimed at building more vibrant, resilient, and sustainable rural communities. Understanding that partnerships are key to success, we have collaborated with local, regional, and global allies, reaching thousands of farmers, farmer organizations, groups of women and youth, and other disadvantaged groups in rural areas.

One of EARTH Futures' key partners is the Costa Rica-United States Foundation for Cooperation (CRUSA).
Thanks to this important alliance and CRUSA's investment, EARTH Futures and its partners celebrated the following results in 2021: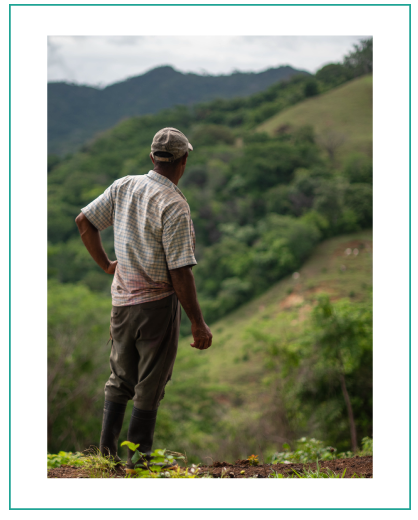 For over thirty years, EARTH University has been a leader in sustainable agriculture and environmental protection practices. Throughout its history, the University has incorporated principles of organic and regenerative farming in its forests, community, and commercial and academic farms.
In 2020, EARTH launched a project that integrates and advances regenerative organic practices on small cacao farms in Costa Rica. The project was implemented by EARTH and funded by Patagonia Provisions, a U.S. company that supports environmental organizations with bold, direct-action agendas aimed at building an equitable, inclusive, and diverse environmental movement. This high-impact initiative helped to strengthen and recover the soil on cacao farms, address the impact caused by the use of chemical products on the soil, and support climate change mitigation.

EARTH launched this innovative project by carefully integrating regenerative principles on its organic farm. For example, sheep and ducks were introduced as a chemical-free alternative to standard pest-control practices. Through a steady diet of pasture grass, weeds, and insects, these animals generate manure that serves as a rich fertilizer compost. This approach reduces the number of trucks needed to transport fertilizers from elsewhere, reducing greenhouse gas emissions and shortening the production chain.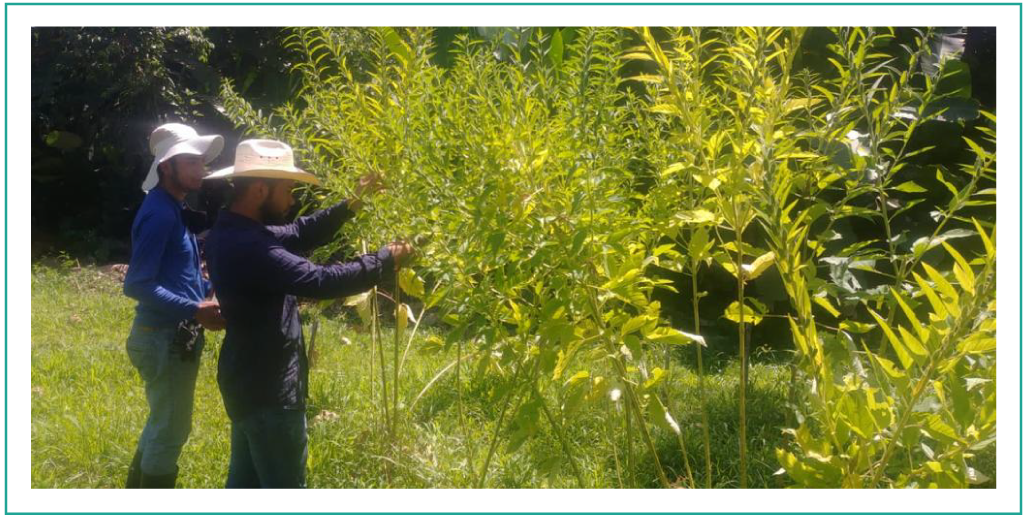 Throughout 2021, the project leaders invited 80 cacao-producing families from the province of Limón to participate in hands-on training with a focus on regenerative agriculture concepts. The training program covered topics such as soil health, land management, animal welfare, and farmer and worker labor practices while promoting the use of good agricultural practices for organic crop production and soil regeneration.
"We are delighted to support EARTH University's important work of bringing regenerative organic practices to these small cacao farms in Costa Rica. This effort is a model for farmers who see the need to move away from chemicals and thereby are respecting the natural ecosystem, which will improve the health of their own farms and communities," said Birgit Cameron, Head of Patagonia Provisions.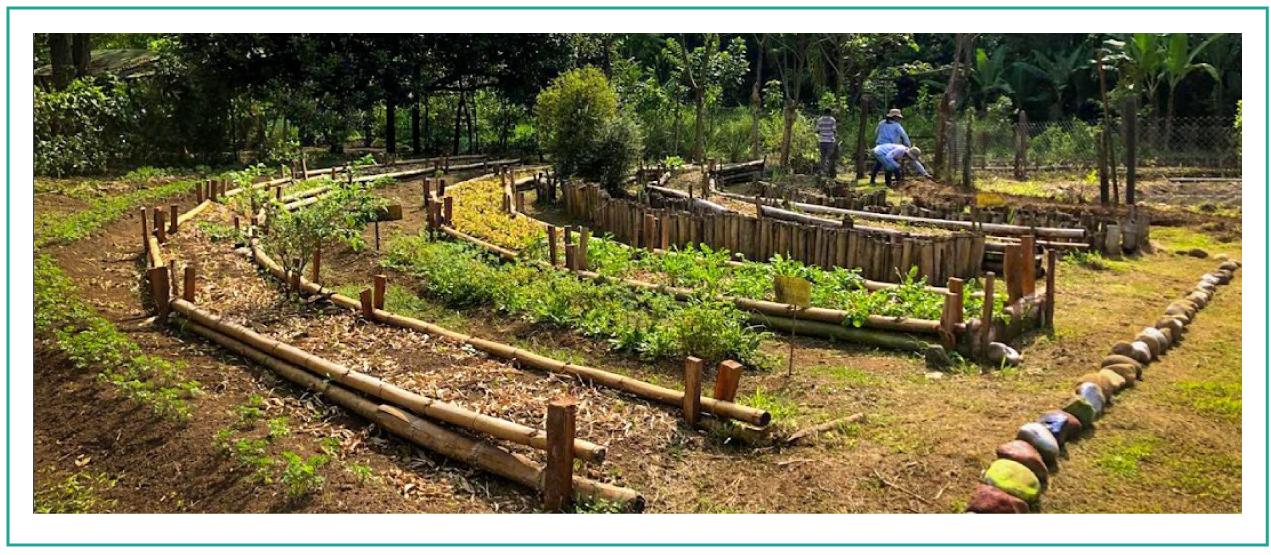 In addition to this valuable community training, several EARTH students'
Graduation Projects in 2021 incorporated regenerative agriculture practices: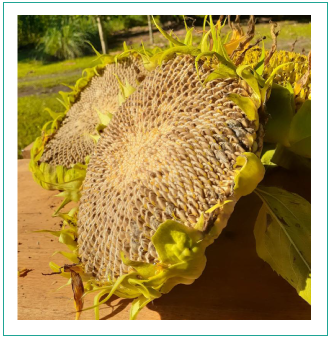 Reducing the chemical load for the control of Sigatoka on EARTH's banana plantation.


Converting an organic farm into a regenerative farm based on the principles and components proposed by Regenerative Organic Certified.


Creating an heirloom seed bank to protect creole/native Latin American seeds for farmers and future generations.


Producing and using biochar as a regenerative soil resource in commercial plantations such as corn, cassava, papaya, and pineapple.
"Regenerative agriculture is not only a philosophical way of observing and conceptualizing agricultural production, but also fuses with the social sphere, human and labor rights, animal welfare, and good sustainable practices, all essential to EARTH's principles," said Mauricio Segura, Director of the Academic Administration.
EARTH has both the opportunity and the moral responsibility to contribute to building a world with inclusive, regenerative food systems that offer healthy food for all. We value collaborations with organizations like Patagonia Provisions that encourage innovation and smart agricultural practices. We look forward to more partnerships like this one to help us increase the impact of our mission in the years to come.
2021 Financial Summary
Year Ended December 31st, 2021
EARTH University
Careful stewardship of resources, together with growth in charitable gifts and commercial activities, are contributing to a healthy financial picture that enables us to fulfill our mission.
| Expenses | |
| --- | --- |
| Salaries and benefits for personnel | $12,492,503 |
| Operating expenses | $6,908,281 |
| Equipment | $513,809 |
| Contingencies | $34,155 |
| Total | $19,948,749 |
| Sources of Revenue | |
| --- | --- |
| Grants | $11,142,627 |
| Tuition paid by students | $2,832,710 |
| Other income (commercial activities and other) | $905,435 |
| Endowment | $5,067,976 |
| Total | $19,948,749 |
How our Budget is Funded


Grants 56%
Endowment 25%
Tuition paid by students 14%
Other income 5%


EARTH University Foundation
From its headquarters in Atlanta, Georgia, the EARTH University Foundation – a registered 501(c)(3) public charity – provides vital funding for EARTH's educational mission, programs and projects thanks to generous gifts from a global community of supporters.
Statement of Financial Position
| Assets | |
| --- | --- |
| Cash and cash equivalents | $3,801,826 |
| Pledge receivables, net | $3,303,463 |
| Endowment and other investments | $82,342,633 |
| Other assets | $669,747 |
| Total Assets | $90,117,669 |
| Liabilities and Net assets | |
| --- | --- |
| Liabilities | $317,547 |
| Net assets | $89,800,122 |
| Total Liabilities and Net assets | $90,117,669 |
Statement of Functional Expenses
| | Programs | Fundraising | Administrative | Total expenses |
| --- | --- | --- | --- | --- |
| Scholarships | $4,914,472 | $0 | $0 | $4,914,472 |
| Project and program expenses | $1,984,339 | $0 | $0 | $1,984,339 |
| Foundation Operations | $269,614 | $660,193 | $440,800 | $1,370,607 |
| Total | $7,168,425 | $660,193 | $440,800 | $8,269,418 |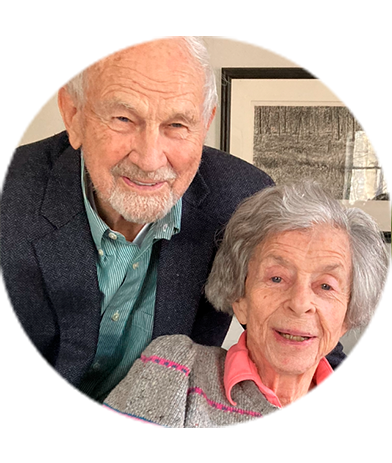 "Shortly before the COVID-19 pandemic hit the US, we were fortunate to arrange a trip to Costa Rica and to visit the campus of EARTH University. While there we were able to have lunches with students, meet with faculty, visit ongoing projects and attend a graduation ceremony. We were greatly impressed with the enthusiasm and commitment of the students and the academic program they were completing. We left feeling that the University and these students can and will make changes leading to a better world. We want to encourage and support that effort." - Jessie Harris and Woody Cunningham established a new scholarship endowment for EARTH in 2021.

"The Americana Foundation is proud of our long-term partnership with EARTH University. Over twenty years, we have supported numerous young leaders from Latin America who are now promoting sustainable agriculture, building environmental awareness, creating businesses, and making positive change in their countries. Recently, in the face of the COVID-19 pandemic, we partnered with EARTH to help keep students safe and ensure they were able to continue their studies as seamlessly as possible. We believe EARTH's mission is more relevant now than ever, and we are proud to have supported EARTH's resiliency through the pandemic." - The Americana Foundation provided vital funding for COVID-related supplies such as handwashing stations, masks and tests in 2021.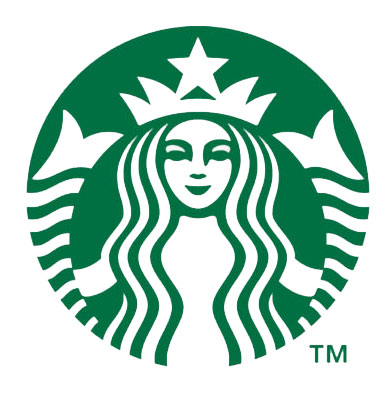 "Starbucks has an aspiration to ensure a sustainable future of coffee for all and knows our future as a company is inextricably tied to improving the lives and livelihoods of farmers and their families. Many farming families have students who are eager to expand their knowledge of coffee but may not have the means to do so. For Starbucks, funding an EARTH University scholarship for a future agronomist from Costa Rica is a way for us to support the next generation of coffee farmers. EARTH's curriculum teaches and promotes environmental leadership and encourages students to engage in innovative agricultural approaches – all aspects that are fundamental to the future of coffee farming and aligned to Starbucks' own approach to sourcing coffee responsibly for the betterment of both people and the planet." - After a visit to EARTH's campus in 2020, Starbucks offered to establish a full scholarship to benefit a student with an interest in the coffee industry. This Starbucks Scholar was part of the entering class of January 2021.
Our Donors
We recognize and appreciate the generous support of the following donors whose gifts were received in 2021, with special thanks to those whose lifetime giving exceeds US$1 million. These individuals, businesses, foundations, governments, and international organizations make our mission possible.
Anonymous (2)
A.G. Leventis Foundation
Agencia Sueca de Cooperación Internacional
Banco BAC San José S.A
Banco Interamericano de Desarrollo - Fondo Japonés
Jane and Dameron Black III
The Cummins Foundation
Fundación CRUSA
Fundación Simón I. Patiño
Instituto para Formación y Aprovechamiento de Recursos Humanos de Panamá
Kalsec, Inc.
Katherine John Murphy Foundation
Mastercard Foundation
Ministerio de Economía y Finanzas de Panamá

Moore Family Foundation
Norad - Norwegian Agency for Development Cooperation
Karin and Mark Ohrstrom
Onward & Upward Initiative: A Charitable Trust
Open Society Foundations
SENESCYT
† Denny and Tim Solso
Standard Fruit Company
U.S. Agency for International Development, American Schools and Hospitals Abroad (USAID/ASHA)
U.S. Department of Energy
W. K. Kellogg Foundation
The Wege Foundation
WEM Foundation
Gifts received in 2021
AHB Foundation
Jessie Harris and Woody Cunningham
U.S. Small Business Administration
U.S. Agency for International Development, American Schools and Hospitals Abroad (USAID/ASHA)
A.G. Leventis Foundation
The Coca-Cola Foundation
The Diana Davis Spencer Foundation
The Edward Colston Foundation Inc.
Five Together Foundation
General Motors Corporation
Kalsec, Inc.
Gerald A. and Karen A. Kolschowsky Foundation, Inc.
Dr. Khan Nedd - WKKF Trustee Advised Fund
Karin and Mark Ohrstrom
Charles R. O'Malley Charitable Lead Trust
Schnieders Family Foundation
SSB Charitable Corporation
The Wege Foundation
Anonymous (3)
Banco BAC San José S.A.
Tracey Robertson-Carter and Christopher Carter
Frieda's Specialty Produce
Fundación CRUSA
SENESCYT
Adrienne Meisel and Rand Sparling
Moore Family Foundation
Katherine John Murphy Foundation
Lilla and Chris Ohrstrom
Anonymous (5)
The Americana Foundation
Claire Lewis Arnold and H. R. Arnold III
Auto Mercado S.A.
Banco Davivienda (Costa Rica) S.A.
Banco de Desarrollo Rural S.A.
Luiza Angélica Barata Russo and Ewaldo Mario Kuhlmann Russo
Jean Blackwell and Kimberly Williams
The Butler Foundation
Susan Carter
Fundación Simón I. Patiño
Hoffman-Brouse Foundation
JSA Sustainable Wealth Management
Ministry of Education, Culture, Science and Technology of Belize
George L. Ohrstrom Jr. Foundation
Sally and Ken Ohrstrom
Lee and Peter Fund
Starbucks Corporation
Diana Wege
Jeannie Wright
Anonymous (2)
AGEARTH Ecuador
Banana Enterprises Limited
Beca Semilla Guatemala
Jane and Dameron Black III
Deb Broderick, Kay Nesbitt and Annie Cooper
Central Azucarero de Alanje, S.A.
Arturo Condo and Leonor Gutiérrez Fernández
Dream Volunteers
Janet Eastridge
Fundación Enlasa
Fundación Ing. Agr. Juan José Castelló Zambrano
Fundación Riojas Aguirre
Elma Goduto and Tim Conlon
Ministerio de Educación Superior, Ciencia y Tecnología – RD
Programa Presidencial de Becas Honduras 20/20
The Trio Foundation of St. Louis
Edna Wardlaw Charitable Trust
Azucarera El Viejo
Shirley Bowser
Diane and Richard Clark
Duvall and J. Rex Fuqua
Grupo Cadelga
Journey Charitable Foundation
Mark McGahan
Dush Pathmanandam
JaMel and Thomas Perkins
Susan and Richard Vander Veen III
Anonymous (1)
Yanine Chan Blanco
Kathleen and Douglas Colson
Laura Frey and Erico Gomes
Erika González-Akre and Thomas Akre
Janet Haines
Emanuela and Ali Hedayat
The Isaf Family Foundation, Inc.
Alan Kelso
Therus Kolff
Patricia Loría Madrigal and Luis Chacón Menéndez
Panama Rainwater
Manuel Ramírez Umaña
Variedades del Trópico Húmedo
Accenture Costa Rica
Fondo Pánfilo Tabora / Rambután de Colombia
Pam and Rick Foster
Garnier BBDO
Juan Giraldo Restrepo
Alexa Glo Belli
Gina and Rich Kelley
W. K. Kellogg Foundation
The Olojede Family
Patricia Pérez Siemon and Ramón González
Pontes de Arrpal, S.A.
Larsen Fund / Susan Ritz
Faith Vruggink and Victor Sánchez
Allan Acosta Castro
Micki and Michael Besancon
Black Dog Foundation
Kathy and G. Niles Bolton
Maureen and John Bridgeland
C.H. Robinson Worldwide
Angélica Cocha Barros
Carol and John Drake
Wendy and Hugh Durden
EarthShare
Empresa Comercial del Pacífico S.A.
Helene Harding and Patrick Briggs
Oscar Hernández Venegas
Christine and Jon Hoek
Bobbo Jetmundsen
F. Martin and Dorothy A. Johnson Family Fund

Jayne Lipman and Bob Goodman
Louise and David Lutton
Pat and Bobby Moser
Sharon Pauli
Anne and Gustavo Puente
Meridith Rentz and Dean Baker
Jeanine and Guy Saperstein
Kay Betts and John Sibley
Judy and Rick Smith
Theresa Fulton and Steven Tanksley
Toribio Services SRL
Amy and Andrew Vaughn
Margaret and Terry Wittenberg
Randi S. N. Yoder and Michael J. Henley
Alumni Directed Gifts
† Deceased
Our Internship Hosts
We thank the following corporations and institutions around the world who hosted our third-year and fourth-year students as interns in 2021. The internship helps our students build critical leadership skills and networks, while deepening their knowledge and giving them the opportunity to apply the skills developed at EARTH in a professional setting.
12Tree Finance
12Tree Finance Panamá
Adama Crop Solutions
A. G. Leventis Foundation
Agricenter S.A.
Agrícola El Cántaro S.A.
Agrícola Gros de Costa Rica S.A.
AgriExport S.A.
AGRILAB LABORATORIOS S.A.S
Agro Advisers
Agrodata
Agroindustrial Piñas del Bosque S.A.
Agroindustrias Successo S.A.
Agronpaxi CIA. LTDA.
Agropecuaria Popoyán S.A. (La Carreta)
Alabama A&M University
Alfagro S.A.
ALIA2 S.A.
Concentrados de El General S.A.
Asociación de Apicultores de San Pedro de Vilcabambav
Asociación de Cacaocultores Juan Cruz de Guaranal
Auburn University
Auto Mercado CR Heredia / Los Santos
Auto Mercado
AVSF (Agronomes et Vétérinaires sans Frontièrs)
Baak Pluimvee B.V
Belize Agricultural Health Authority
Banexcel SAv
BioRomeo
B&C Exportadores Del Valle De Ujarrás S.A.
CACEP Chocolates
Cafecol (Centro Agroecológico del Café)
Camfed Malawi
Centro de Agricultura de Precisión (CAP), EARTH
CENIBIOT (Centro Nacional de Innovaciones Biotecnológicas)
CERCOL S.A.
Cesar's Bananas
Chocolate del Caribe S.A.
CIGAC (Centro Internacional Genético Agricenter)
CISERP (Centro de Investigación y Servicios Profesionales)
Citrofrut Juice Company
CLUSA de El Salvador
CODECE
Colorado State University
Comisión Nacional de Áreas Naturales Protegidas (CONANP)
Consejo Nacional de Producción de Costa Rica (CNP)
Cooperativa de Agroecoturismo y Servicios Múltiples de Cartagena, La Rita de Pococí, RL (COOPECUNACR)
Cooperativa de Productores de Leche Dos Pinos R.L
Cooperativa de Usuários do Freixo do Meio
Corporación Bananera Nacional (Corbana)
Corporación Gomez SSA
Corporación Montelimar
Corporación PRO
Cosmocel S.A.

Costa Farms
Cukra Development Corporation SA
DISAGRO / Abonos del Pacífico S.A.
Diximant S.A. (Ecuador)
DOLE Fresh Vegetables
Don Juan Chocolate and Coffee Tours Monteverde
Drontek
Dulce Miel, SA
EARTH Futures Guatemala
Eco Finca Luna del Puente
ECO PACIFIC
Empresa La Unión
Escuela Agrícola Panamericana, Zamorano
Estación Experimental Patacamaya
Ex. Hacienda El Zoquital
Farai The Farmer
Fazenda Colorado
Fertilizer Seed Grain Ltd
Fincas Familia Rogers SA
Finca La Hilda
Finca Santa Elena
Finca Tierra de Sueños
Fito Service
Fri-el Ethiopia Farming & Processing PLC
FRUTAS SELECTAS S.A FRUTSESA
Fundación CIPAV
Ganadería Las Vegas SL
GAOS
Gosa Banana
Grande Palma
Green Gold Social Enterprise Ltd
Greenhouse Ventures Limited Ltd
Grupo Grand María
Hacienda don Manuel
Hacienda Ganadera Betania y La Nena
Hacienda Quintana
Hacienda San José (Vichada)
Hacienda Victoria
Harmony Organic Farm
Helechos Ticos
Hetgeertje
HFT Seedservices S.A.
Instituto Tecnológico de Costa Rica, Centro de Investigaciones Biotecnológicas
ITSH (Instituto Tecnológico Superior de Hopelchén)
Instituto de Hortofruticultura Subtropical y Mediterránea "La Mayora"
Ka Kuxtal Much Meyaj AC
La Liga Agrícola Industrial de la Caña de Azúcar (LAICA)
Lakesyde Farm
Lechería Pasajinak
Life Rid
Linda Vista S.A.
Lodder V.O.F
Louisiana State University
Lukmar SA
Martinetti Cocoa

McCain Foods
McGill University
Mercados Nacionales de la Cadena de Frío SA
Ministère de l'Agriculture, des Ressources Naturelles et du Développement Rural Haití
Ministry of Agriculture Nevis Island Administration
Moloa'a Organic Farm
Multiples Pagali S.A.
Nicoverde
North Dakota State University
Organismo Internacional Regional de Sanidad Agropecuaria (OIRSA)
Oná S.A.
Orgánicos del Trópico S.A. de C.V.
Palmeras de los Andes SA
Panafricare
Pantaleón S.A.
Paraíso de Ayotoxco SPR de RL
Patronato Pro Educación Guaquitepec A.C
PECEGE (Instituto de Pesquisas e Educação Continuada em Economia e Gestão de Empresas)
Penn State University
Playa Grande Golf and Ocean Club (SALTWATER SRL)
Productores Orgánicos de Calakmul A.C.
Productos Agropecuarios VISA
ProNuvo S.A.
P&F Costa Rica Flower Farms
Quail Valley Golf Club
Rancho Don Rey
Rancho Margot
Real Jardín Botánico de Madrid
Republicneg S.A.
San Francisco Bay Coffee Company
SEGINUS
Selva Negra S.A.
Servicio Veterinario Montefrío
Siembras Globales Siglo S.R.L.
SMAP
Sociedad Agrícola e Industrial San Carlos
South Jungle Spirit SRL
Standard Fruit Company de Costa Rica SA
Starthub Africa
Stellenbosch University
Wematrans BV
TicoFrut Agrícola S.A.
Tierra de Sueños
Two Roots Farm
Universidade Estadual do Maranhão (UEMA)
University of Florida
University of Georgia
University of Nebraska - Lincoln
Unión de Organizaciones Campesinas Cacaoteras (UNOCACE)
V8 Ranch
Zambeef Products PLC
Zara División Agrícola S.A
Zakeyu Tawonga

('21, Malawi)

Tawonga returned home to work as an intern at CAMFED, an organization that seeks to eradicate poverty in Africa through the education and empowerment of women and girls. Thanks to the organization's support in her youth, she was able to finish high school and, later, study at EARTH.
"During my internship, I worked on creating an agriculture manual for Malawian girls. The manual describes how to develop an agricultural business, how to adapt to climate change, and how to responsibly manage resources. I was also in charge of working with women with small gardens, to analyze and improve their processes. Meanwhile, as part of CAMFED, I held sessions with students to talk about my experience, how I managed to get to the University and travel to other countries to train professionally. The students' reactions were very effusive when I told them: 'I'm Tawonga and, to arrive at my University, I have to take three plane rides.' That inspires them."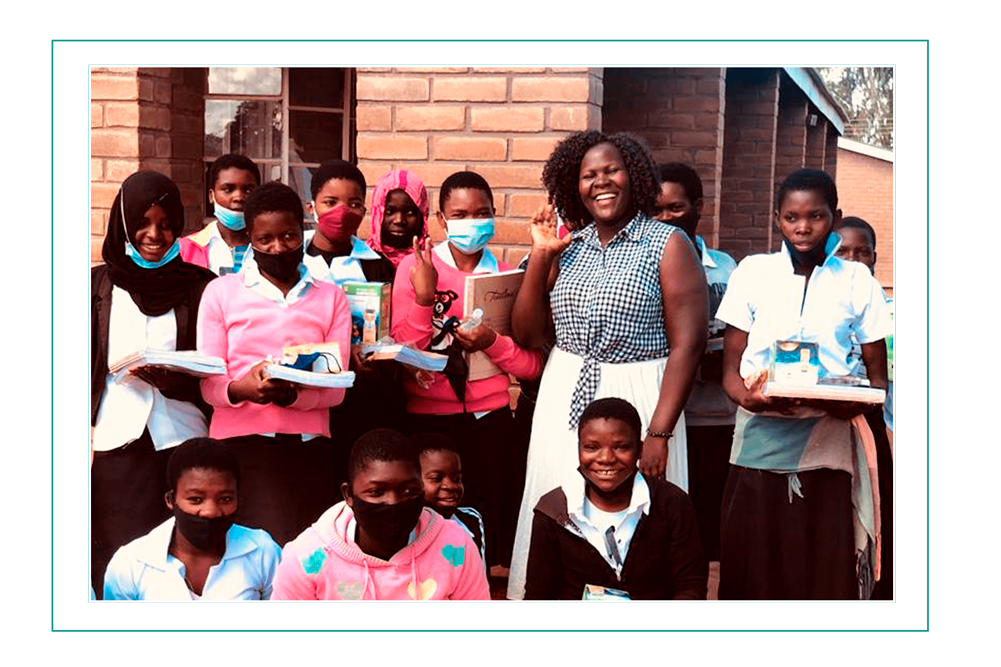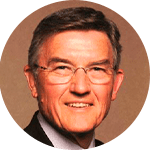 Bobby Moser
Member, EARTH University Board of Directors
"I have always admired EARTH's hands-on, experiential learning model. It is unique in higher education today. It is very effective in preparing students for the future that is ahead of them. They really believe that together they can change the world. EARTH attracts high quality students who have a real desire to study and learn sustainable agriculture. If you have the opportunity to visit with some of them, I believe you will walk away as I always do, very impressed."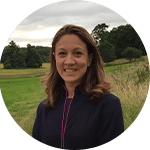 Emanuela Hedayat
Member, EARTH University Foundation Board of Trustees
"I joined the EARTH community primarily because of the quality of the people I met in the administration of the University. As the importance of forming future leaders capable of addressing environmental and social issues becomes increasingly central, it is the passion and excellence of execution conveyed by EARTH's faculty and leadership that really stands out as unique."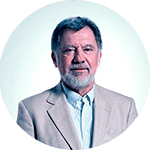 Mark Brouse
Chair, EARTH University Foundation Board of Trustees
& member of the EARTH University Board of Directors
"My primary interest in retirement has been supporting entrepreneurs, people with impact. When I learned about EARTH and the educational model, I saw it as an opportunity to support young people who had strong entrepreneurial instincts. When you combine that with the geographic diversity of the students, there is the ability to have a far-reaching impact. EARTH develops leaders who have a very real impact in their home communities. Supporting EARTH is the most important and rewarding thing that I do."
Our Boards and Leadership Team in 2021
Board Members

Tim Solso, Chair
Alan Kelso, Vice Chair
Alejandra Cobb, Secretary
Ana Regina Aguirre de Riojas
Bobby Moser
Dele Olojede
Franklin Chang-Díaz
Francis Durman
Marisa Brenninkmeyer
Mark Brouse
Oliver Niedermaier

Emeriti

Isabel Abreu
Pedro León
† Eduardo King Carr
† Glen Taggart
† Hernán Fonseca
† José Elías Sánchez
† Jorge Manuel Dengo O.
† Luis Alberto Monge
† Norman A. Brown
† Rodolfo Cortés R.
† Salvador Alemany

Board Members

Mark S. Brouse, Chair
Mark McGahan, Treasurer
Erika González-Akre, Secretary
Adrienne Meisel
Andros Bracamontes
Claire "Yum" Arnold
Christopher Carter
Emanuela Hedayat



Gustavo Manrique
Gustavo Puente
Ian Davidson
Jane C. Black
Mark Ohrstrom
Ross Arnold
Tracy Hoover

Emeriti

Charlotte S. Metcalf
† Samuel Kaymen

Alan Kelso, Chair
Tim Solso, Vice Chair

Mark Brouse, Treasurer
Alejandra Cobb, Secretary

Alan Kelso, Acting Chair
Michael Besançon, Vice Chair

Arturo Condo, Secretary
Adriana Echandi

Hernán Saenz
Tanya Avellán

Arturo Condo
President
Yanine Chan
Dean and Vice President of Academic Affairs
Emily Fintel Kaiser
Strategic Advisor to the President
Meridith Rentz
Vice President of Global Development & Executive Director of the EARTH University Foundation

Patricia Loría
Vice President of Finances
Paula Robert Kissling
Executive Director of EARTH Trust
Ramón González
Vice President of Operations
Alexa Glo
Director of the President's Office and Board Relations
¡GRACIAS!
Thank you for believing in EARTH's mission!